Export Audio Clip in Pro Tools
This blog is part of our new series of tutorials based on the features included in Avid Pro Tools
Want to learn how to use Avid Pro Tools in real time, with a professional digital audio trainer? It's faster than blogs, videos, or tutorials. Call OBEDIA for one on one training for Avid Pro Tools and all digital audio hardware and software. Mention this blog to get 15 bonus minutes with your signup! Call 615-933-6775 and dial 1, or visit our website to get started.
Need a Pro Audio laptop or Desktop PC to run Avid Pro Tools software and all of its features at its best?
Check out our pro audio PCs at PCAudioLabs.
Export Audio Clip in Pro Tools
Pro Tools has several ways to get audio files from a session so you can share them with other musicians, producers and engineers.
You can print audio, bounce mixes, commit and all kinds of procedures like that.
However, you can also simply export an audio clip that you have selected, with its raw audio material.
Let's see how that is done.
1. Open a Pro Tools session: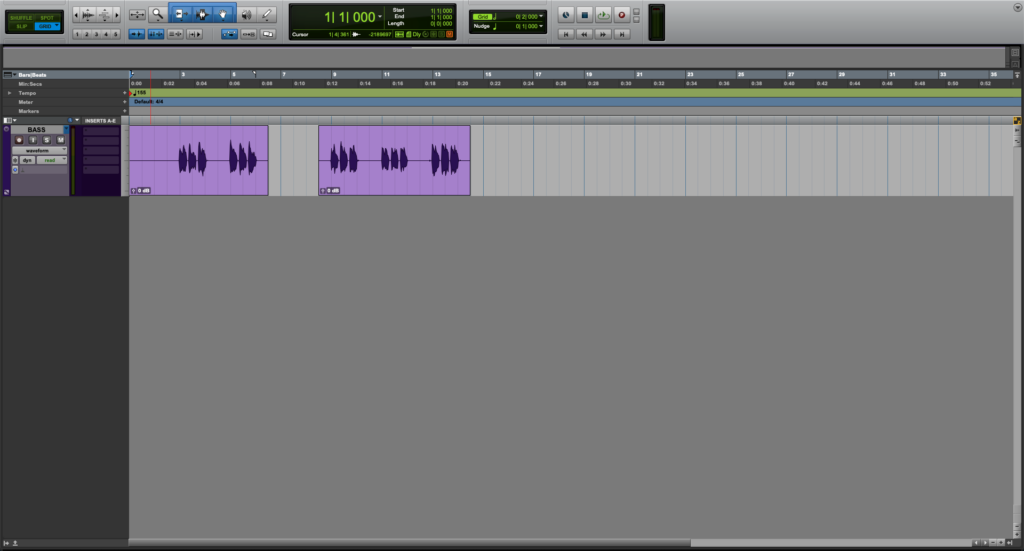 It is easy to see how this session contains a single "BASS" track with two audio clips.
Let's say you want to export only the audio clip on the right, meaning that you want to export a single audio file that contains only the information and length of that individual clip.
2. Click on the right audio clip to select it:
It will get highlighted as:

3. Open the clips list on the right:
Note how the audio clip that we have selected in the Edit Window appears to be selected in the Clips list as:

4. Right click on the selected clip from the clips list:
The following options will appear as: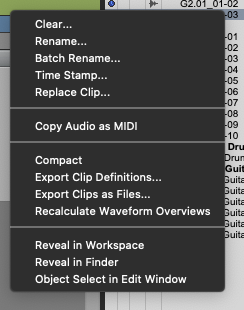 5. Click on "Export Clips as Files":
The following screen will show as: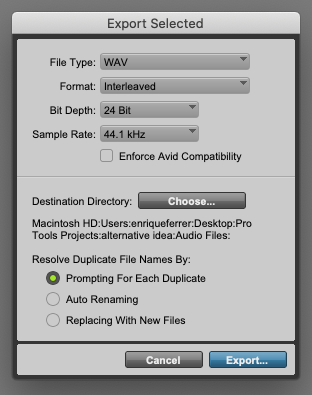 From this window we can select the file type to be exported, format, bit depth, sample rater and location for the file.
In this case, Pro Tools will evaluate the Audio Clip that you have selected, create a new audio file with the previous specs and render it at the desired location.
You can then share this with any other engineer, producer or musician in order to perhaps add it to another session.
6. Press "Export" to render the file:
The file will be created and placed at the desired location.
The Export Selected window will be closed as: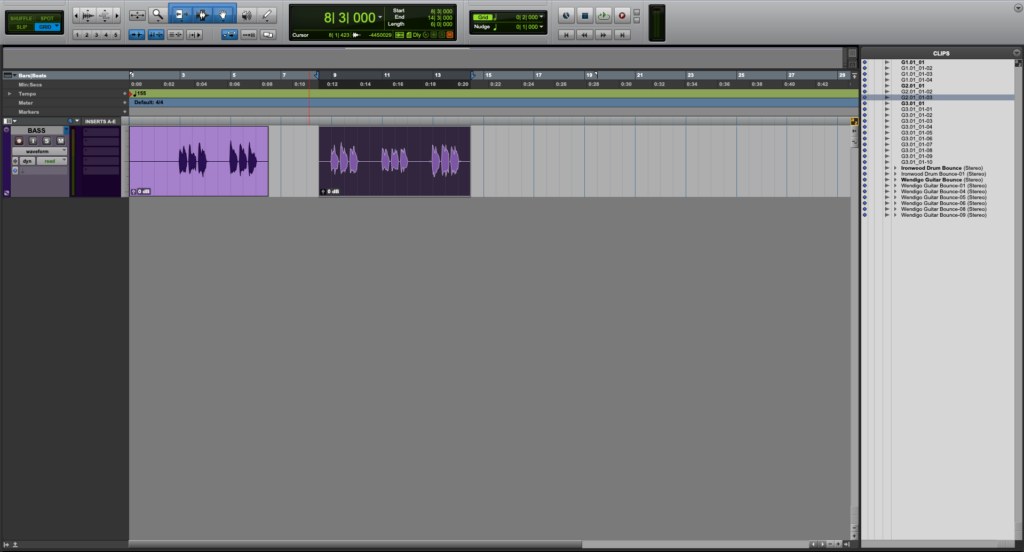 And that is it!
You have now learned how to Export Audio Clip in Pro Tools
Using Avid Pro Tools software to produce music would be ideal with one of our professionally designed PCAudioLabs Systems due our high-performance specifications in order to work with any of the Digital Audio Workstations supported. If you would like to order one of our PCAudioLabs computers, please call us at 615-933-6775 or click this link for our website.
Get New Posts Delivered Right to Your Inbox