How to open a project in Steinberg Cubase
In this blog, we will talk about How to open a project in Steinberg Cubase.
Want to learn how to use Steinberg Cubase in real time, with a professional digital audio trainer? It's faster than blogs, videos, or tutorials. Call OBEDIA for one-on-one training for Steinberg Cubase and all digital audio hardware and software.
Get your first month of Steinberg Cubase training for $9.99 with our special offer on our website.
Need a Pro Audio laptop or Desktop PC to run Steinberg Cubase software and all of its features at its best?
Check out our pro audio PCs at PCAudioLabs. We offer a full line of Pro Audio PCs for music production and creation.
Don't run Steinberg Cubase on a sub-par PC that doesn't have the power you need to create great content with Steinberg Cubase.
Get a PCAudiolabs Pro Audio PC and run Steinberg Cubase with all the performance that you need to produce music, compose for film, create content, mix and master your audio, and more.
PCAudioLabs PCs are tweaked and tuned for pro audio, feature powerful processors, and come with industry-leading lifetime support.
Check out all of our PCAudioLabs Pro Audio PCs in our online store by clicking here. 
Prefer a video walkthrough of how to open a project in Steinberg Cubase? Click below:
Getting started with How to open a project in Steinberg Cubase
So, let's say you have already created a project and worked on it for some time.
You turned OFF you system, and today you are planning to work on it again.
What do you do? You need to open it, again.
Once you open an existing project, Cubase will load whatever settings and configurations you had on it by the same you saved it.
Now you're wondering, how to open a project in Steinberg Cubase?
Here we go!
Locate the folder in your hard drive where your project was saved: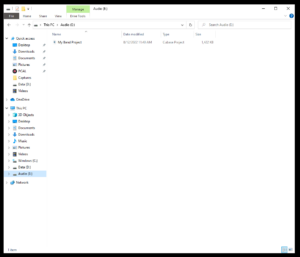 In this case, you can see the project is labeled as "My Band Project".
It is a simple band-oriented layout with several audio tracks and some effect returns.
2. Double click on the Cubase Project file:
Cubase will start loading as:
3. Once loading finishes, Cubase will open as: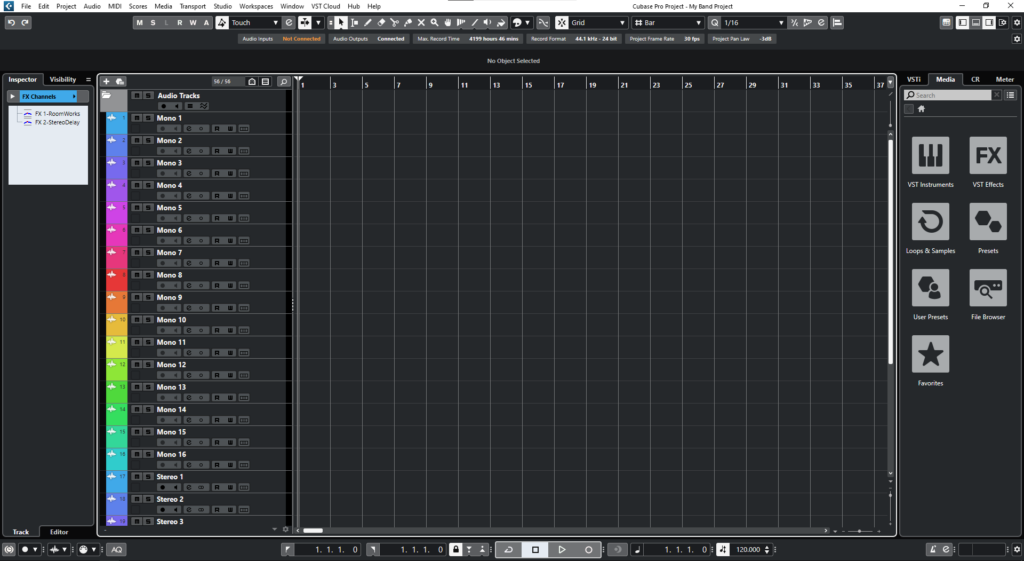 It is easy to see, how all the tracks that were part of the Project, are right there, exactly as they were left when it was saved.
The recalling process of the project was done effectively.
And that is How to open a project in Steinberg Cubase!
We hope you found this tutorial on How to open a project in Steinberg Cubase helpful!
Using Steinberg Cubase software to produce music would be ideal with one of our professionally-designed PCAudioLabs Pro Audio PCs. With high-performance specifications, components, and industry-leading support, PCAudioLabs Pro Audio PCs give you all the tools you need to produce music using Steinberg Cubase.
To find our more about PCAudioLabs Pro Audio PCs, click here to browse our store online, or call 615-933-6775, dial 2, then 1, to speak with a professional sales associate.
Get New Posts Delivered Right to Your Inbox