What's new on the latest version of Studio One 5.5? Clip Gain Envelopes in Project Page!
This blog is part of our new series of tutorials based on the new features included in the latest update of PreSonus Studio One 5.5
Want to learn how to use PreSonus Studio One in real time, with a professional digital audio trainer? It's faster than blogs, videos, or tutorials. Call OBEDIA for one on one training for PreSonus Studio One and all digital audio hardware and software. Mention this blog to get 15 bonus minutes with your signup! Call 615-933-6775 and dial 1, or visit our website to get started.
Need a Pro Audio laptop or Desktop PC to run PreSonus Studio One software and all of its features at its best?
Check out our pro audio PCs at PCAudioLabs.
Clip Gain Envelopes in Project Page
Just as you used to apply clip gain envelopes in Song Mode, Studio One 5.5 now lets you apply the exact same procedure on your Project Page!
This in fact will help you save time when mastering, specially when you are caught in situations in which you want to modify the overall level of your mixes before they hit the first processor on the insert chain.
Instead of sending it back to the mix engineer, you could use Clip Gain Envelopes to increase or reduce the gain of the track accordingly.
Today we are going to demonstrate how to use this new feature.
Here we go!
Open or create a new Studio One Project:
For the purpose of this tutorial we have a Project that contains one mix.
2. Right click on the track's timeline and the following window will appear: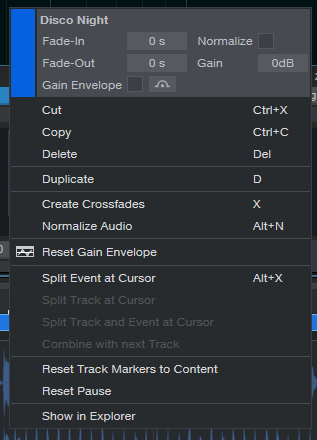 3. Check the box next to "Gain Envelope":
4. The track's timeline will show a new clip gain line as:
5. Just as if you were doing automation, click on the line to create the clip gain points, and drag the line up or down to reduce the gain of the clip: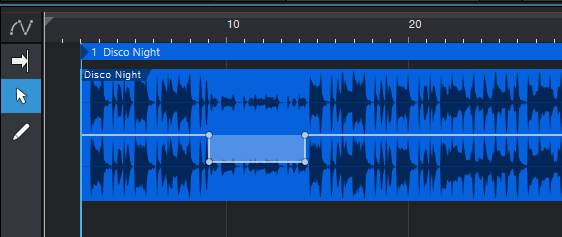 You will see how the clip gain line affects the waveform size.
For the purpose of this tutorial we reduced the gain of the clip, therefore the waveform seems smaller on that part.
You can now press play and the track will in fact reduce its gain on that part, prior to any kind of processing applied!
And that's it! Now you have applied clip gain in Project Mode!
Go ahead and experiment with this technique and get the perfect sound for your music!
Using Presonus Studio One 5.5 software to produce music would be ideal with one of our professionally designed PCAudioLabs Systems due our high-performance specifications in order to work with any of the Digital Audio Workstations supported. If you would like to order one of our PCAudioLabs computers, please call us at 615-933-6775 or click this link for our website.
Get New Posts Delivered Right to Your Inbox